Henrietta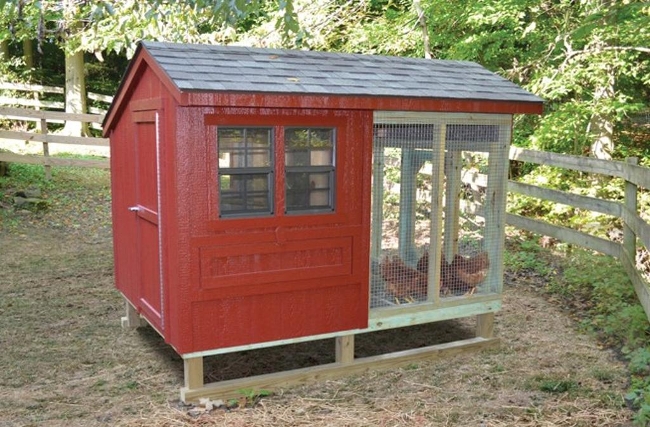 RAISED HENRIETTA CHICKEN COOPS
Screened Porch: The Raised Henrietta is available in one size, 6' x 8', with or without a screened porch as part of those dimensions.
Saltbox Design, raised 12" above the ground with two 4" x 4" treated skids, 2" x 4" untreated joists, SmartFloor.
Features: Chicken door, 6 nesting boxes (3 with screened porch), roosting bar, drop-down egg gathering door, 26"x51" access door, two 14"x21" windows.
Request Information For This Product